7th Annual Softball Tournament Men's: August 28th at Cazenovia Park. Co-Ed: TBA
7th Annual Softball Tournament!
Saturday, August 28th 9:00am – 5:00pm
Cost: $400/team or $40/free agent
Register by August 24th. *Please arrive by 9am*
Field Address:
Cazenovia Park More info:
Men's & Co-ed Division
Players Per Team: 9 minimum/12 maximum
Team T-shirt & Drawstring Bag
At Field:
Food, Beverages
50/50 Drawing
Parking available
Rules:
One pitch
Men: 3-2 count (one foul), Co-Ed: 1-1
12 players max team
10 Field
11 bat
7 innings
Co-ed battling order is every other. Minimum of 4 girls on your team out of 10.
Seeding:
Each team's seed will be determined by the following timed relayStarts at Home plate ⚾️ Catcher throws it to 3rd ⚾️ 3rd throws it to 2nd ⚾️ 2nd throws to first ⚾️ First to homeFastest time gets the top seed. So on and so forth.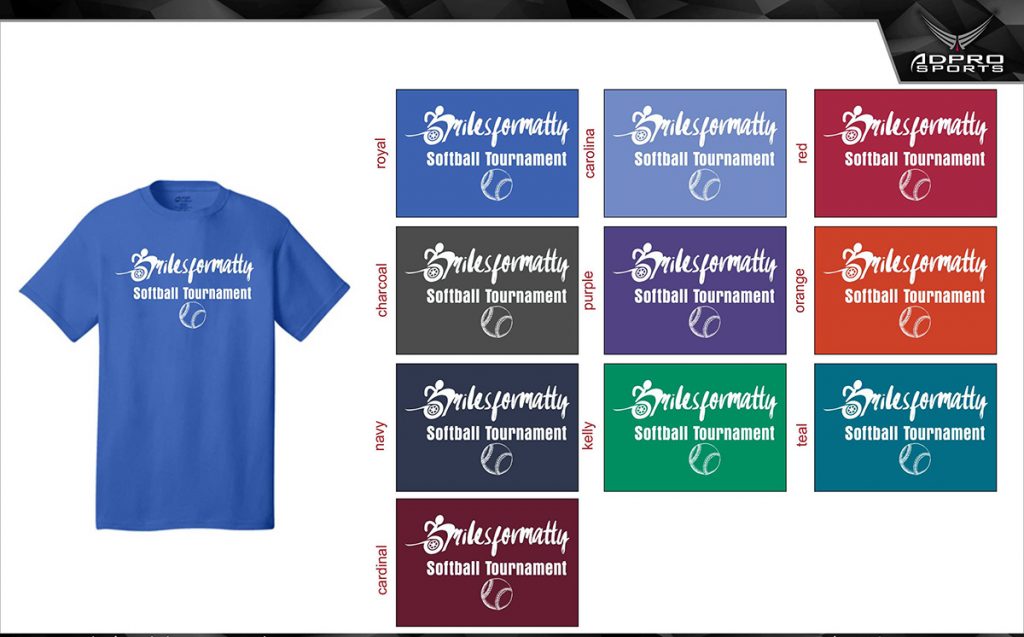 Team Shirts
Pay online or mail check to Miles for Matty. Payment beforehand is appreciated. Please let us know if you plan to pay at the tournament.
Please make checks out to: Miles For Matty, Inc. Mail to: 710 Parkside Ave, Buffalo, NY 14216
2020 Strike Out DMD Canceled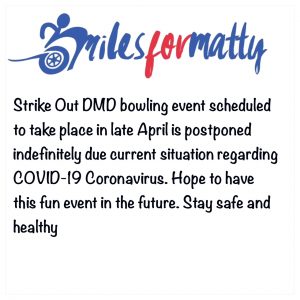 2020 Hearts Fundraiser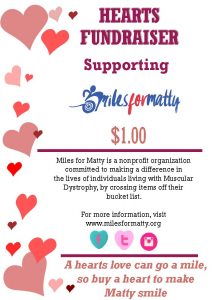 ---
Dress Down Day
Support Miles For Matty at your workplace or school by having a dress down day. With a small donation that individual can dress in casual clothes to work or school. Stickers can be provided to show who you are supporting!
---
Hearts
During the month of January and February, around Valentine's Day. Miles for Matty sells $1 hearts at restaurants, bars, and businesses. Can write your own name, name of a loved one, crush, or even a heart warming message on the heart. They are great decorations for the business to use for Valentine's Day.
A hearts love can go a mile, so buy a heart to make Matty smile.
---
Strike Out DMD
Annual Bowling fundraiser in the Spring. Spring can be a rainy and cold in Buffalo, so spend an afternoon bowling and win great prizes.
---
Softball Tournament
Annual Softball Tournament. End of August/Early September. Longest running and largest fundraiser.
---
Volunteer
Volunteer Application: Volunteer Application – Miles For Matty